Mr. Frog's Wild Ride has three routes to challenge and enchant bicycle riders. The shortest, the San Domingo Road route is only 21 miles, but you'll bicycle through some of the best of rural Calaveras County and the California foothills.
After a short ride through the sweet neighborhoods of Murphys, you'll bicycle out Sheep Ranch Road. Just downhill from Mercer Caverns, you'll make a left turn to catch San Domingo Road.
San Domingo Road comprises gravel, dirt, and old funky paving, making this an exciting  ride for adventurous cyclists on mountain bikes or road bikes, and even e-bikes. The narrow, rarely traveled back road descends through gorgeous territory. You'll cycle through the historic Stevenot Vineyards tucked into San Domingo Valley, but soon the road becomes more wild. You'll pass under ancient oak forests and over untouched rangeland. Occasionally you'll see the remnants of houses and barns, but mostly it will be just you, other cyclists, and a few wild turkeys or squirrels. Be aware that cell phone service is spotty along Calaveras County's back country roads.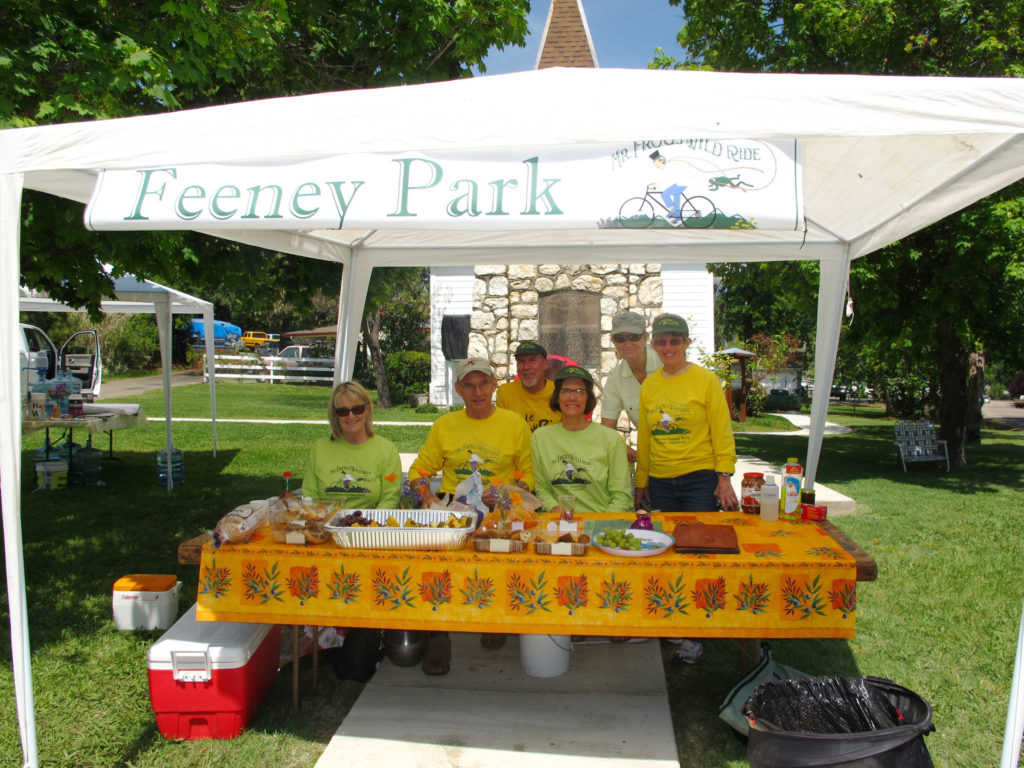 Recharge with water and snacks at the quick stop on the corner of San Domingo Road and Dogtown Road before you start climbing out of the San Domingo Creek valley. The ascent is worth it as you crest the ridge and vistas open up to the west. Take some time to take in the view. It's amazing.
Dogtown Road gradually becomes more civilized. You'll pass ranches and farms that gradually become the residential areas on the outskirts of Angels Camp. A sharp left at County Lane will take you under Highway 4, then left at the high school to Murphys Grade Road.
Murphys Grade Road is the back road return to Murphys. It's wide, well paved, and used by locals, so be aware of cars and trucks on the road. You'll be climbing nearly the whole way through range land and up a forested valley along Angels Creek. Watch for the historic wooden File Flume that carries water to Angels Camp.
You'll finish your ride through Murphys historic downtown back to Feeney Park.