One of the most fun, adventurous bicycle rides in Calaveras County returns in 2023 with all new choices of  bicycle rides that start from Feeney Park in Murphys.  You'll bicycle through the Northern California foothills and the Up-Country Sierra, often on newly paved roads, and return to Feeney Park for an after-ride celebration. This cycling event is great for road bikes and E-bikes.
There is one thing you can count on, cycling in spring in Calaveras County is beautiful. The wild flowers are lovely, the redbuds are blooming and the weather is perfect for a bicycle ride in the mountains. With freshly paved California backroads, your cycling ride will be smooth (mostly), challenging, and fun.  Occasionally you'll see the remnants of houses and barns, but mostly it will be just you, other cyclists, and a few wild turkeys or squirrels. Be aware that cell phone service is spotty along Calaveras County's back country roads.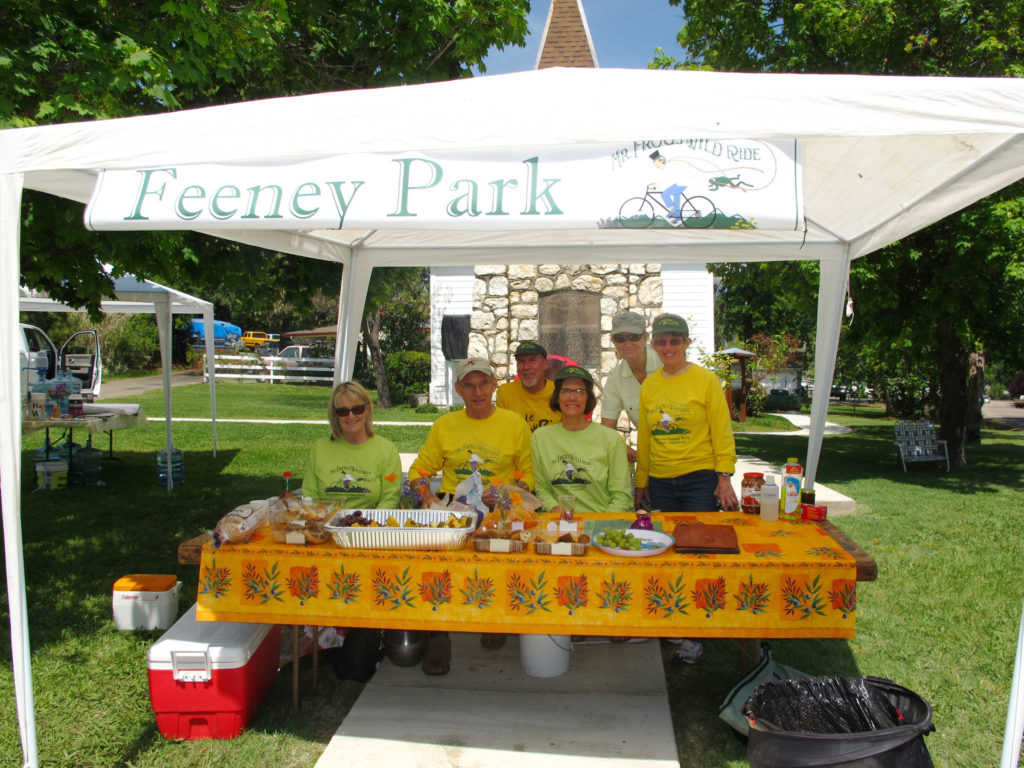 Recharge with water and snacks at the quick stops along the way.  Murphys Grade Road is the back road return to Murphys. It's wide, well paved, and used by locals, so be aware of cars and trucks on the road. You'll be climbing nearly the whole way through range land and up a forested valley along Angels Creek. Watch for the historic wooden File Flume that carries water to Angels Camp.
You'll finish your ride through Murphys historic downtown back to Feeney Park.