Angels Camp lodging varies from four-season camping to hotels, motels, cottage rentals, a group vacation rental for golfing buddies, and even a B&B. Get the full list of all Angels Camp lodging options.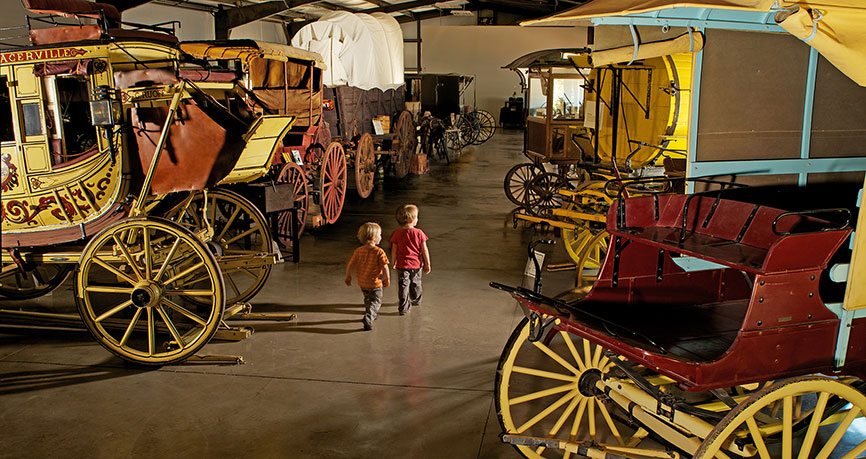 Angels Camp's historic downtown, with its Old West architecture, boutique shopping, historic movie theater, wine tasting room and great dining options is not to be missed. Be sure to visit the Angels Camp Museum & Carriage House for 3 acres of fascinating exhibits and friendly docents who can answer your questions.
The most popular place to stay in Angels Camp is the Worldmark by Wyndham, with its family-friendly amenities including swimming pool and spa, exercise room, tennis courts and game room, not to mention, close proximity to Greenhorn Creek Resort's 18-hole championship golf course, fine dining at CAMPS Restaurant, and wine tasting in the Cellar Room. Lodging is also available at Greenhorn Creek Resort's vacation cottages.
Two brand-name Angels Camp lodging options close to historic downtown are the the Best Western Cedar Inn & Suites and Travelodge Angels Camp.
Camping options include two campgrounds at beautiful New Melones, lodge, cabin and tent sites at Angels Camp RV & Camping Resort and Frogtown RV Park at the Calaveras County Fairgrounds, located next to what else, but a frog pond?
There are numerous cottage and vacation rentals too. Get the full list of all the places to stay in Angels Camp. Also, it's not here yet, but the historic Utica Hotel in charming downtown is under renovation. It will be opening in phases, with phase one expected to be complete by the end of 2020. We can't begin to tell you how excited we are! Updates will be posted here.
While you're in Angels, get the full scoop on this historic town, its recreation, entertainment, attractions, shopping, dining, history and why we're so obsessed with frogs.