A literary support center for writers and artists.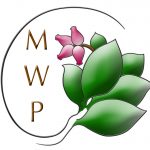 Manzanita Writers Press is a literary publisher and nonprofit arts organization located at Manzanita Arts Emporium, a creative community center in historic downtown Angels Camp. We bring writers, readers and artists together through workshops, anthologies, book publishing, classes, lectures, and events in the Mother Lode region of California. Our location in the scenic, rural Sierra Nevada foothills of Calaveras County is inspirational to the many writers who reside here and in the surrounding rural counties.
Manzanita Writers Press has published 15 books, with several more in the works for 2017-18. We host author readings, workshops, events, publish books, and promote the literary and visual arts in Calaveras, Amador, and Tuolumne counties. Manzanita publishes works by regional writers and those with a connection to the Mother Lode and Sierra, but we are not limited in that scope. MWP also prints Manzanita: Poetry and Prose of the Mother Lode and Sierra, a series of literary community anthologies that represent writers across the nation writing about this region. Our latest anthology, Out of the Fire, reflects poignant and inspirational writing and photography based on the 2015 Butte Fire, the 7th most destructive fire in California history.
Get information on their current events from their website.