Ironstone Vineyards Tasting Room and Gift Shop
Ironstone Vineyards is a premier Calaveras County destination with Wine Tasting, Dining, Estate Tours, Fabulous Gardens, Weddings, Concerts, Corporate Events, Wine Caves, Jewelry Shoppe and more awesome things to do in Murphys, CA.
Ironstone Vineyards tasting room features all of their popular wines, plus their estate grown reserve wines.  Our wines reflect the diversity of offerings from the Lodi and Sierra Foothills Appellations of Northern California. Through emphasizing the practice of Sustainable Viticulture, Ironstone Vineyards conserves water use, builds healthy soil, and maintains our surrounding wildlife habitat.
Their award-winning wines feature prominently in the Calaveras County SF Chronicle 2022 Wineries Awards guide.
Member of the Calaveras Winegrape Alliance.
Ironstone Vineyards Gold Leaf Bistro
In warm weather, their outside seating gives a beautiful overview of the grounds to enjoy your delicious food and wine. Traveling with your dog? Here's where you can sit on the patio or lakeside park and have your delicious bistro food and delicious wine with your pooch.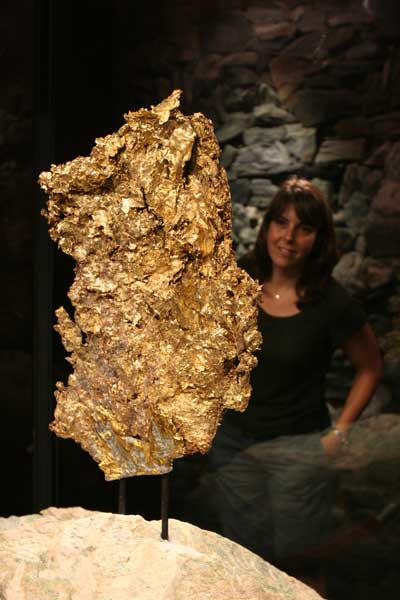 Ironstone Vineyards Heritage Museum & Jewelry Shop
The Ironstone Heritage museum contains engaging exhibits and artifacts from the earliest inhabitants of Murphys, the Miwok people, Native Americans who settled this area millennia ago. The California Gold Rush is also represented with 19th century gold mining equipment and records. In addition, it houses a fine jewelry shop specializing in pieces made with gold bearing quartz. Here you can also see the magnificent 44 lb. crystalline gold leaf specimen that was discovered on Christmas Day in 1992 at Carson Hill, just 15 miles from Ironstone. Known as the "Gold Pocket" this spectacular hunk of gold is also very beautiful in its crystalline form, one of the rarest forms in which gold is ever found.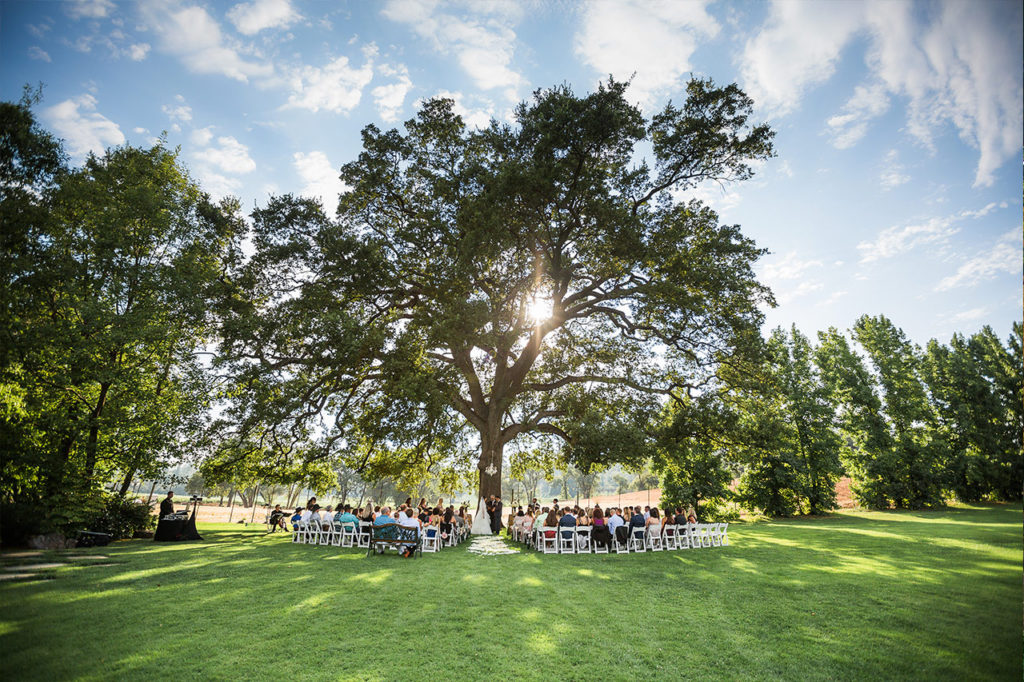 Ironstone Vineyards Weddings & Special Events
Ironstone Vineyards weddings & events offer many unique ceremony and reception locations on their 12.5 acre winery estate and are are dedicated to creating a day that will be both memorable and unique.  Choose from multiple picturesque locations for your indoor or outdoor ceremony and reception.  All Ironstone weddings include access to bride and groom dressing rooms. Every part of the outdoor venue is beautifully landscaped and provides an amazing visual backdrop to your event. Ironstone offers wedding packages customized to your vision for a flawless day.
Ironstone Vineyards Concert Series
The Ironstone Summer Concert Series takes place at the Ironstone Amphitheatre which has been listed as one of the top 100 Amphitheaters in the world. Beautiful foothills scenery, an outdoor concert listening to your favorite musicians jam in this rural setting, and a million stars in a black velvety sky above, what could be better?
Blogs and video featuring Ironstone Vineyards: Need some help making Easter plans? | Obsessing Over Spring | Taste your way through Calaveras |  Concours d'Elegance | Top 7 Ways to Enjoy Fourth of July Weekend in the Foothills
The PBS TV show recently featured Ironstone Vineyards in its episode on Calaveras County. You can watch an excerpt on Ironstone below: