Locals favorite, White Pines Lake is situated along the Ebbetts Pass National Scenic Byway. It's a small, picturesque high country lake with beaches, picnic tables, a children's playground and disc golf course just one mile outside of Arnold.
This lake can be the center of your entire day, when combined with fishing or swimming, kayaking or paddle-boarding, disc golf and a hike along the Arnold Rim Trail or visit to the Sierra Nevada Logging Museum. Camping is not allowed at White Pines Lake but camping is available at nearby Calaveras Big Trees State Park, and many places along the Ebbetts Pass Corridor.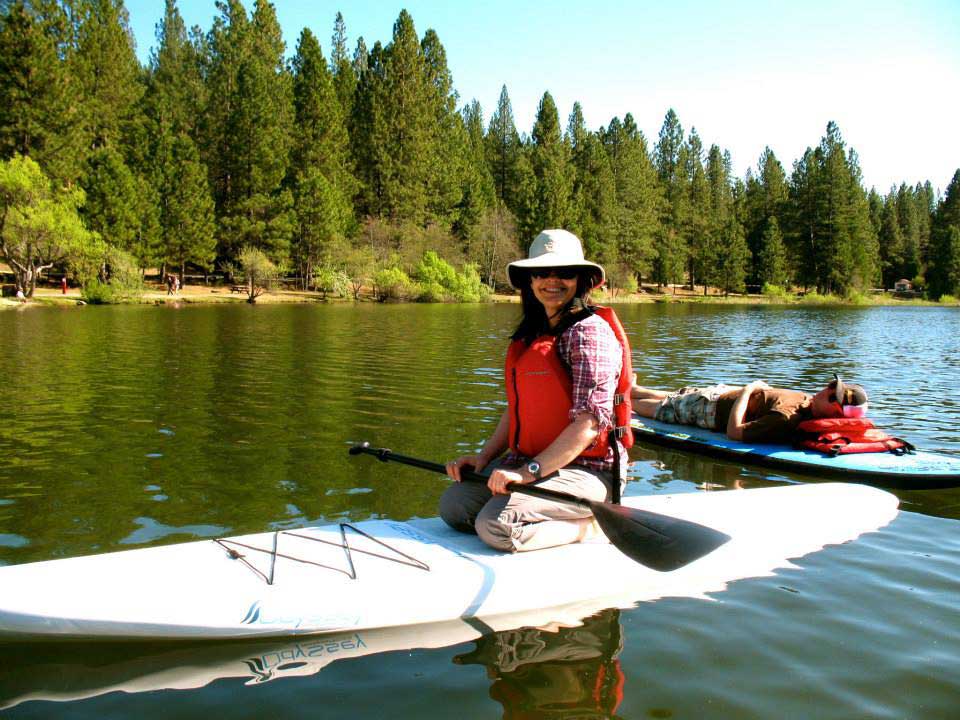 For fishing supplies, check out nearby Ebbetts Pass Sporting Goods for supplies and permit. Pick up disc golf  supplies, rent kayaks, paddle-boards or other non-motorized lake toys from SNAC. Pick up a sandwich from Big Trees Market  and enjoy in the shade of pine trees at the picnic tables near one of the beaches. For a local expert who can help you hone your fishing skills, you can't get better than fourth generation outdoorsman, John Liechty, who grew up in White Pines and now runs the Xperience Fishing Guide Service.