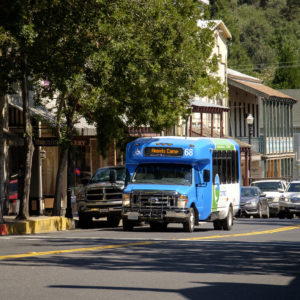 209-754-4450
750 Industrial Way
San Andreas, CA 95249
Calaveras Connect offers public transportation services Monday – Friday, with the exception of observed federal holidays. March through November, there is a Saturday Hopper service that runs from Angels Camp to Arnold. Check the website, www.calaverasconnect.org for any additional event coverage and information on pricing and specific schedules.
To schedule a ride:
Call Customer Service Center at (209)754-4450 or download the Spare App to schedule your ride.
Route Info Link: http://calaverasconnect.org/routes/
Fare Info Link: http://calaverasconnect.org/fares/
Hopper Link: http://calaverasconnect.org/routes/saturday-hopper/