Ring in 2022 in style at one of Calaveras' New Year's Eve events
Arnold Area: New Year's Eve/Day Events
CALAVERAS BIG TREES: First Day Hike – North Grove Area  I Saturday, January 1st | 9:30 am and 11:30 am.
Join the Calaveras Big Trees rangers and volunteers for a New Year's Day hike. This easy to moderate hike will explore a scenic overlook and the North Grove area.  The North Grove is historically significant, and hikers can enjoy a mixed conifer forest community.  Visitors will walk among the world's largest trees and have the opportunity to spot winter wildlife.
The hike will be about 3 miles and last between 2 – 3 hours.  Bring water and snacks, dress in layers, be prepared for rain, and wear good hiking shoes.  All ages are welcome, and children must be accompanied by a parent or guardian. Meet at the Warming Hut located near the Visitor Center.
**Snow or icy conditions will cancel these hikes.  The 11:30 am regular hike becomes a snowshoe guided hike if there is enough snow on the ground.  Space is limited, so sign up prior to 11:30 am at the Warming Hut.
No tickets required. Just pay the regular Calaveras Big Trees State Park entrance fee and enjoy this free event.
Contact information: amber.sprock@parks.ca.gov
New Year's Eve Dinner at Sequoia Woods Restaurant I Friday Dec. 31st I Dinner served 5:00 pm – 9:00 pm with additional Chef's specials.  Live music from The Fabulous Off Brothers 8:30 pm to 12:30 am.  Reservations are required.  Limited seating.  Call 209-795-1000 ext. 1 for reservations. Or check out Sequoia Woods NYE Celebration Information

New Year's Eve Dinner @ Bistro Espresso I Friday Dec. 31st I 6:00 pm & 8:00 pm seatings
Special dinner menu being served at two seatings.  There is limited seating, so reservations are strongly recommended.  To see the special menu and/or get more info, check them out on Facebook @Bistro Espresso.
Angels Camp: New Year's Eve Events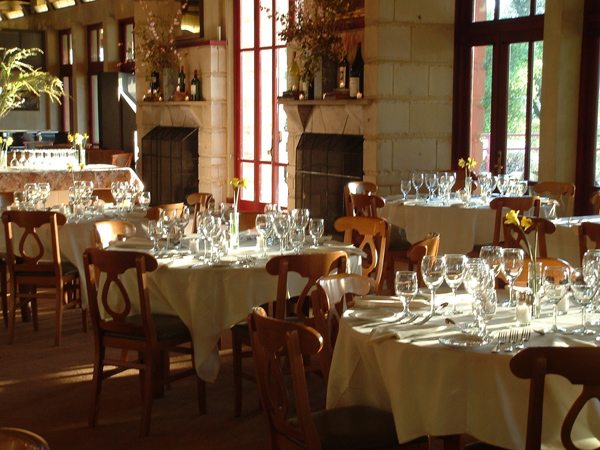 New Year's Eve Party at CAMPS Restaurant I Friday, Dec. 31st |   | Angels Camp, CA
Ring in the New Year in style at CAMPS Restaurant featuring TWO live bands providing music to dance the night away! To book your reservation online, click here. Call for more information or to make reservations 209-729-8181
Murphys: New Year's Eve Events
New Year's Eve Dinner & Dancing at The Murphys Historic Hotel I Friday, Dec. 31st | Murphys, CA
The beautiful restaurant at the Murphys Historic Hotel will be serving their incredible regular menu as well as offering a special 4-course special menu.  Party in the bar afterwards with the DJ from 9:00 to 12:30 and ring in 2022 with a champagne toast! Reservations are highly recommended.  Call 209-728-3444 for more information.
New Year's Eve Music & Dancing at Murphys Irish Pub I Friday, Dec. 31st | Murphys, CA
Ring in the New Year with the folks at the Murphys Irish Pub and live R&B and Rock-n-Roll band The Neighborhood Sound from 7:00 pm to 11:00 pm ($10 cover).  The Pub will have their regular menu available in case you get hungry. Call 209-890-3350 for more information, check out their Facebook page @murphys_irishpub, or go to their website www.goirishinmurphys.com.
Copperopolis: New Year's Eve Celebration
New Year's Eve Masquerade Ball – Vine 18 @ The Golf Club at Copper Valley I Friday, Dec. 31st | Copperopolis, CA
New Year's Eve Masquerade Ball with DJ, Photo Booth, Balloon Drop, Complimentary Champagne Toast, Hors d'oeuvres, Buffet, and Masquerade Mask from 6:00 pm – 12:30 am.  Contact: Lorena at llee@coppervalley.com  209-783-9933 for reservations or go to Vine 18 @ The Golf Club at Copper Valley