Calaveras Winter Itineraries: Unwind, indulge, and PLAY!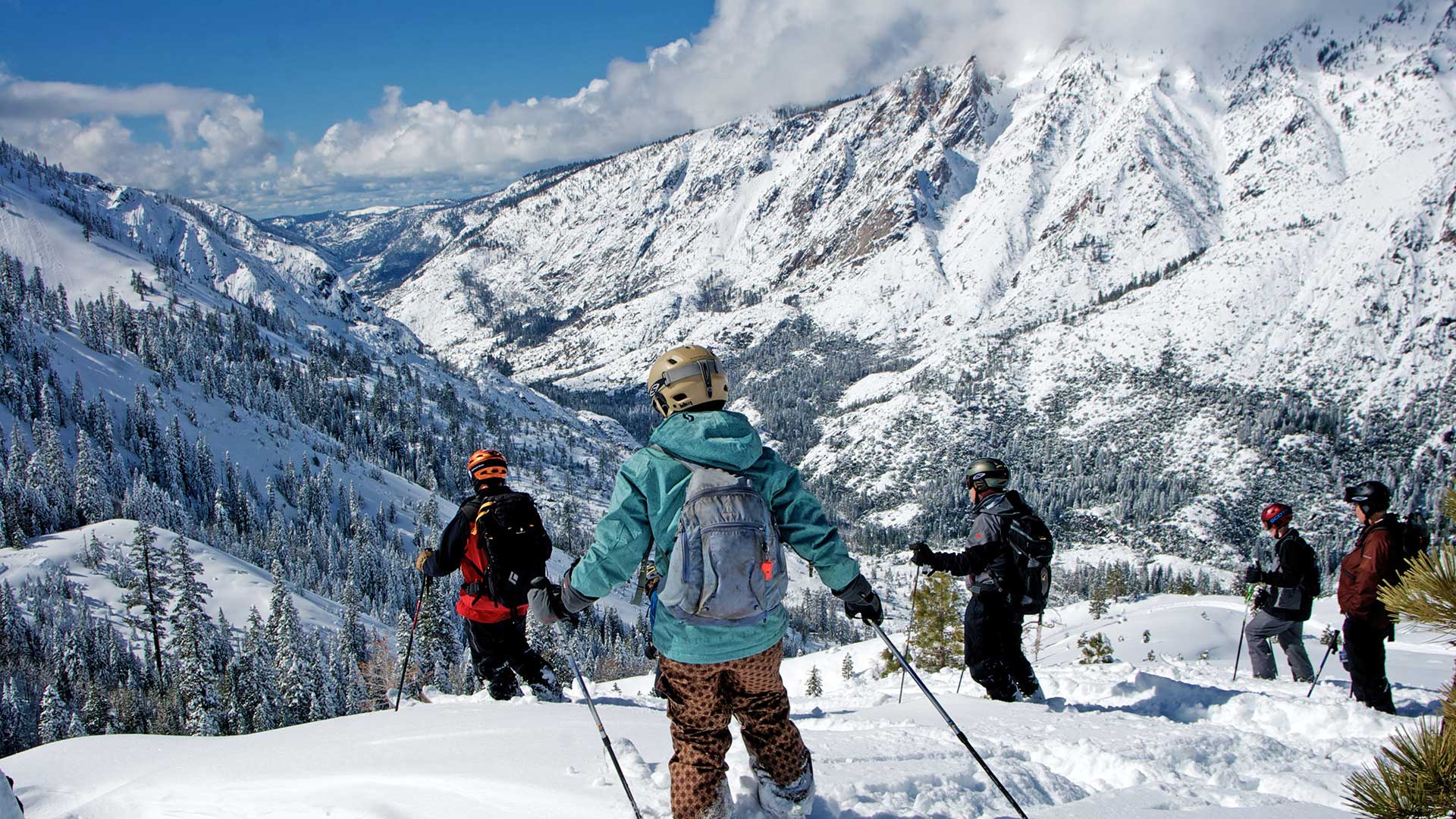 UNWIND…Warm your body up with a few downward dogs and some deep stretching at one of Calaveras' fitness studios such as the Angels Camp Body Shop, Good Karma Yoga Studio, or the Valley Springs Sports and Fitness Center.
After class, take your relaxation to the next level. Stroll over to Jillian Day Spa for their La Stone Therapy, a restorative massage using heated and cold stones. Heading to Jillian Day Spa? Be sure to have a reservation since their prime weekend slots tend to get scooped up fast. Or, schedule some pampering time at Elements Day Spa in Arnold for a couples massage with champagne spritz and time in their infra-red sauna. You'll be glad you did.
Afterwards grab a bite at one of our award winning restaurants. Need help deciding where to eat? Explore the Calaveras foodie scene overall or by town with our Where to Eat in Calaveras guide.
Indulge…Before you head up the hill, make a stop at Quyle Kilns. This eclectic pottery studio, featuring the work of several artists is drenched in history. Ask for a tour to hear about Quyle Kilns' past, take a peek at the working blacksmith area or peruse the showroom for a one-of-a-kind gift. Don't leave yet. You can walk across the way to Brice Station Winery, the highest vineyard in the Sierra Nevada at 3,300 feet. Here you'll find Bordeaux varietals like Cabernet and Merlot more reminiscent of Napa. For more places to shop and indulge in Calaveras County, check here.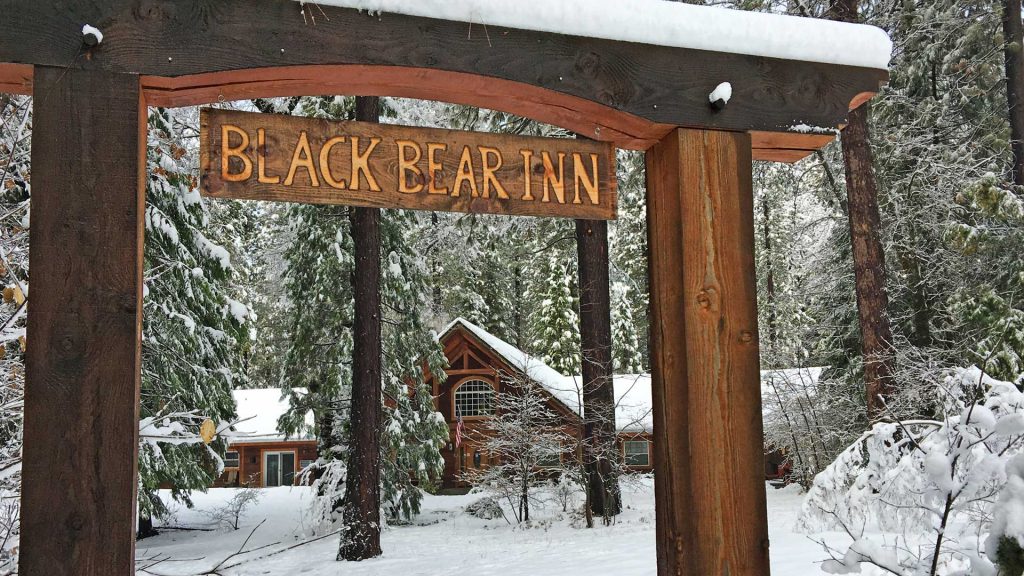 Resist the urge to dig into that cheese you likely bought at Lavender Ridge tasting room in Murphys and save your appetite for dinner at Sarafina's Italian Kitchen. A table at this cozy restaurant with a log-cabin feel can often be the hardest to get in the county, so you know it's got to be good. On the menu, Sarah's Favorite should be renamed Everyone's Favorite as this creamy tomato pasta dish can usually be spotted on many tables throughout the evening.
Area Lodging: Treat yourself to first class service and accommodations at Arnold Black Bear Inn, or go for simple elegance below the snow line at The Victoria Inn in Murphys.
Have more time in the area? Here are a few other suggestions…
Play… Did you know Angels Camp has one of the last few historic downtown theaters in the country? With gorgeous Art Deco architecture (although this historic movie theater was built during the silent film era) it's fully equipped with modern films and modern technology. You can't miss Angels Theater's gorgeous art deco neon sign in downtown Angels Camp . It may look retro, but the local theater offers a state of the art projection system, including the Big-D, 3-D movies. And it's right in historic downtown. So, arrive early and enjoy a cocktail at The Miner's Lounge located in the old Utica Hotel, ice cream at Yummy Ha Ha Ice Cream, authentic Mexican food at Cascabel's or a romantic dinner at Greenhorn Creek's own Camps Restaurant before the show.
For another great family or date night itinerary, get ideas from the Calaveras Winegrape Alliance here.
---
Calaveras Winter Itineraries: Easy exploring: Catch the highlights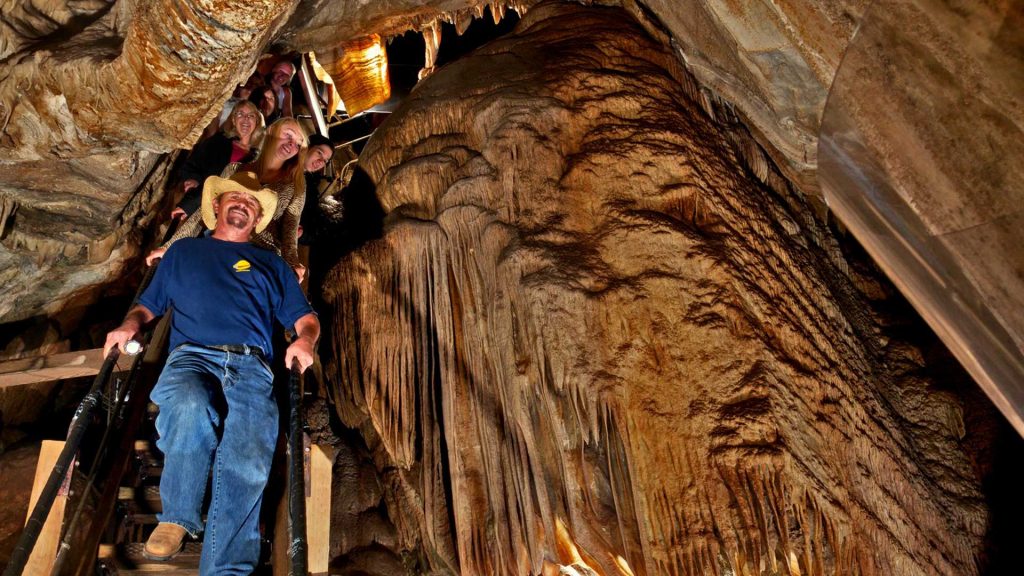 Indulge, then PLAY…Do you like a side of humor and a good old fashioned welcome with your breakfast? Then stop in at Angels Creek Restaurant on Main Street in historic downtown Angels Camp, rumored to have the best biscuits and gravy. The owner, Mark will gladly welcome you to "come in for the coffee and stay for the gravy!" Here you will understand that "homestyle" means a warm and friendly place where you don't have to leave hungry, and you're always welcome!
Ready to get outdoors? Rain or shine, head underground to Mercer Caverns. The 45-minute, family-friendly walking tour that provides an easy way to experience the ancient (3 million-year-old), subterranean world below Murphys. Moaning Cavern Adventure Park is located between Murphys and Angels Camp on Parrotts Ferry Road off of Highway 4. This vertical cavern is full of history and adventure, and worth the trip! You can even pan for gemstones or throw some axes.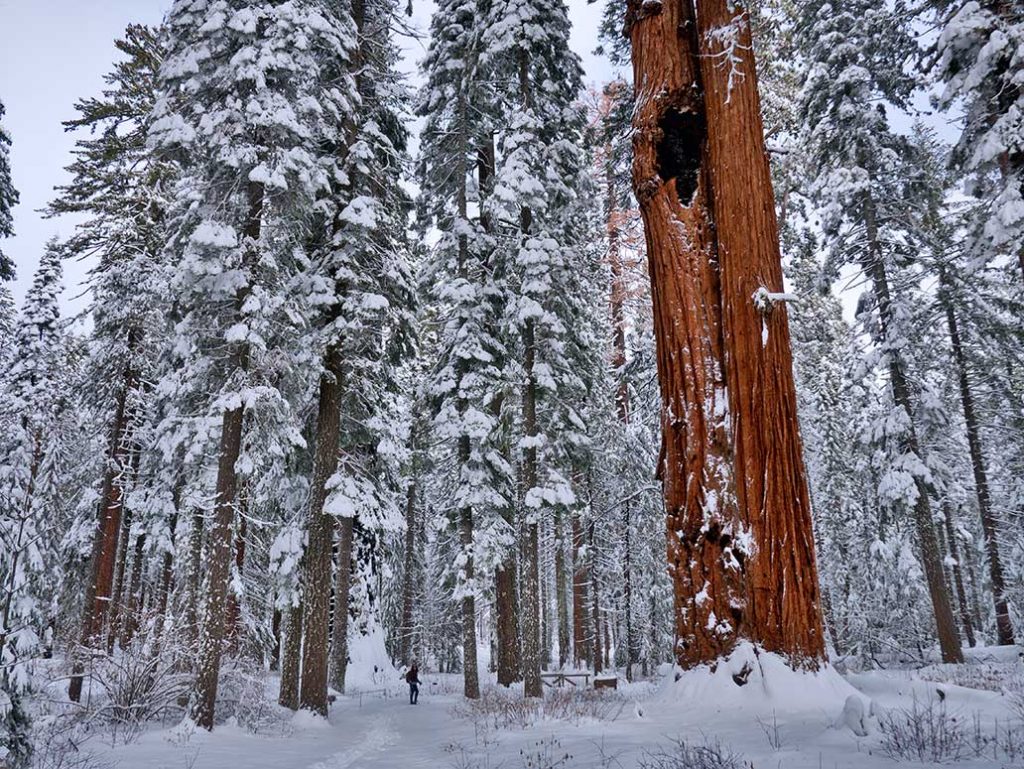 More PLAY…Heading up to the High Sierra snow? Enjoy snow sports and relaxing fireside treatment at Bear Valley Mountain Resort.  You can also enjoy snowshoeing, sledding, or tubing, at Calaveras Big Trees State Park. Snow play among giant sequoias is a picturesque treat you'll never forget. Afterwards, stop in at the warming hut next to the North Grove parking lot for some yummy hot chocolate or hot cider and cozy up to the roaring fire.
Or if you're looking for a shorter trip to play or sled in the snow, check out Spicer Sno-Park (allows dogs) or Bear Valley Adventure Company just a few miles before the Bear Valley Ski Resort.  You will need to purchase a $15 one-day or $40 seasonal parking pass for Spicer Sno-Park online or pick one up at SNAC, Ebbetts Pass Sporting Goods in Arnold or The Camp Connell General Store.  You can bring your own sleds to Spicer or rent/buy them at SNAC or Ebbetts Pass Sporting Goods.  Bear Valley Adventure Company has giant, fun inner tubes to rent and sled down their custom made snow hills!!  Put on your winter boots, grab a few layers and don't forget your hat before jumping in the car and heading up the hill to a winter wonderland. Check out www.roads.dot.ca.gov for current road and snow chain conditions on Highway 4 to Bear Valley.
Area Lodging: Soak up some history at the Murphys Historic Hotel, or sleep above the snow line at Meadowmont Lodge.
Have more time in the area? Here are a few other suggestions…
See the Gold Nugget. Even if you're not into wine, Ironstone Vineyards Heritage Museum is worth the trip to the winery. Home to the largest gold leaf specimen ever discovered, weighing in at 44-pounds, the museum's collection also provides a glimpse into the Gold Rush era. Make an afternoon of it and plan to have lunch at their Gourmet Deli.
Revel in history at the Goonies Bar & Grill. Located on historic Main Street in San Andreas and dating back to the early 1900's this intriguing watering hole is a gathering place not to miss. Feeling competitive? Challenge the locals to a game of shuffleboard.
---
Calaveras Winter Itineraries: Go for it! Active adventures.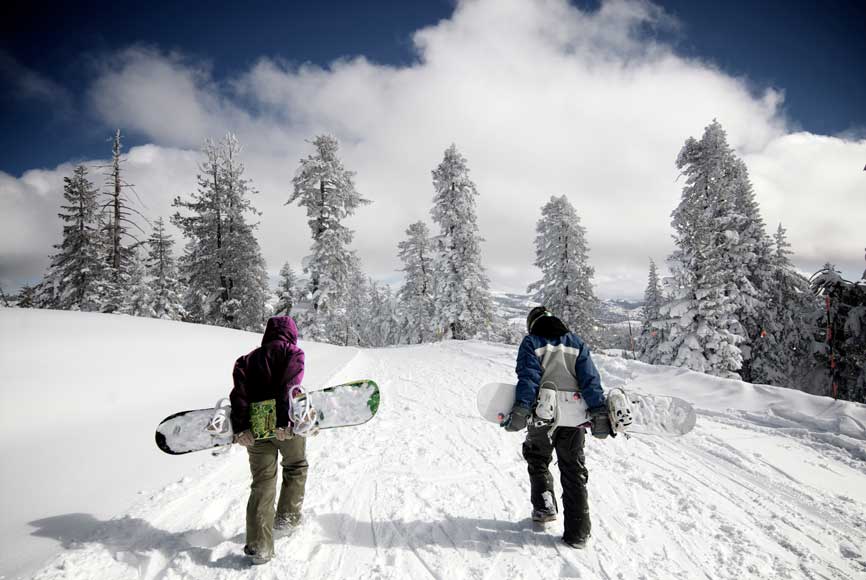 Power up at Arnold Bistro Espresso located right in the heart of Arnold before a big day of powder.
As breakfast settles, drive just 30 miles for perfect skiing and snowboarding conditions. Snag a half-day pass for High Sierra snow fun at Bear Valley Mountain, a picturesque 1280-acre ski hill at 8,500 feet in the Stanislaus National Forest that offers everything you want from a resort, minus the attitude. Hit the runs in Grizzly Bowl for big challenges and what seems like your own private mountain at times.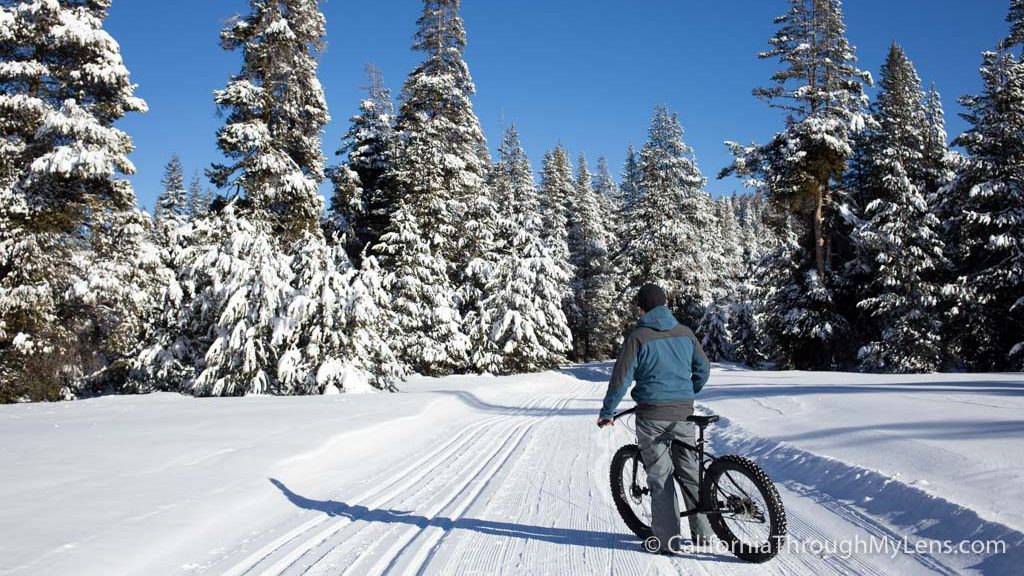 On your way back down the hill look for the National Forest sign for Big Meadow. In the summer it's a campground, but in the winter it turns into parking for a prime snowshoeing spot. Explore the rolling snow hills and icy streams that meander through this scenic area. Snowshoes can be rented from SNAC in Arnold or at the Bear Valley Adventure Company.
If you are headed down the mountain for home, stop in at Baldi's Copper Cafe in Copperopolis at the Copper Valley Town Square if you are heading west on Highway 4.  If you are heading north on Highway 49, the Hotel Leger is ready for hungry snow players with delicious and filling dinners.
Area Lodging: Stay where the snow is at the Timberline Lodge, or grab a cozy vacation cabin in Arnold through Cedar Creek Realty or Dorrington Realty. Or, head down to Murphys at the Courtwood Inn where you might even be able to join one of their Calaveras Wine Tours.
Have more time in the area? Here are a few other suggestions…
Ride the snow highway. There is another way to get to Ebbetts Pass once the road closes for the winter, and it's much more thrilling. Bring your snowmobile or rent one from Bear Valley Snowmobile and zip through 15 miles of groomed trails through a winter wonderland to reach the pass. Keep going and you can reach the secluded Highland Lakes area.
Work up a sweat. One of the most extensive cross country trail systems in the country, Bear Valley Cross Country, offers skiers 35 groomed trails ranging from beginner to advanced on over 3,000 acres of National Forest Land. Bring a few bucks along and treat yourself to lunch at the area's full service café conveniently located on the trail system. Ski rentals available or bring your own.