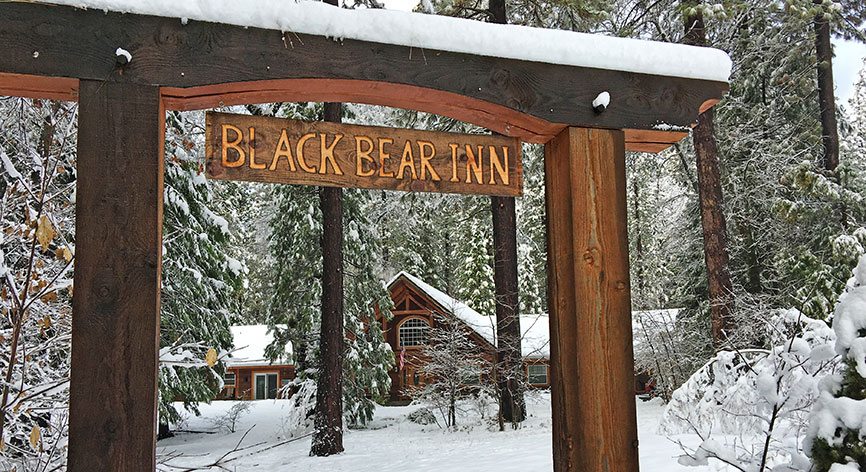 A mountain sports haven, Arnold and the surrounding area offers a wide variety of outdoor activities including hiking, bicycling, off-road adventures, golf, fishing, and first-rate winter recreation. It is home to fine dining, historic lodging and unique boutique shopping. The region also stages free live music concerts throughout the summer, and arts and crafts festivals. The town is also home to Calaveras Big Trees State Park, which lies just a few miles outside of the downtown. Located at the snow line, Arnold receives snow every winter, and shows great seasonal variety in climate, flora and fauna. In addition,Its close proximity to Bear Valley Mountain ski resort makes it a popular snow sports destination and many charming vacation rentals and lodging properties are available throughout the year.
Calaveras Big Trees State Park
Arnold's biggest claim to fame is Calaveras Big Trees State Park, the place giant sequoia trees were first discovered in the Sierra Nevada mountain range. The beautiful park gives up-close views of these majestic trees on easily navigable trail systems. Enjoy the nearly level North Grove year-round, or the more wilderness hiking experience of the South Grove spring – fall.
Spectacularly beautiful seasonal changes are experienced here with snowy winters, fall colors and spring flowers. A wide variety of flora and fauna can be seen in their natural habitat including, on rare occasion, bears. The park offers camping, lodging, guided tours and ranger programs. Read about Calaveras Big Trees State Park in the San Francisco Chronicle and in this Mercury News Article: The Yosemite most people never see: 10 dazzling hikes.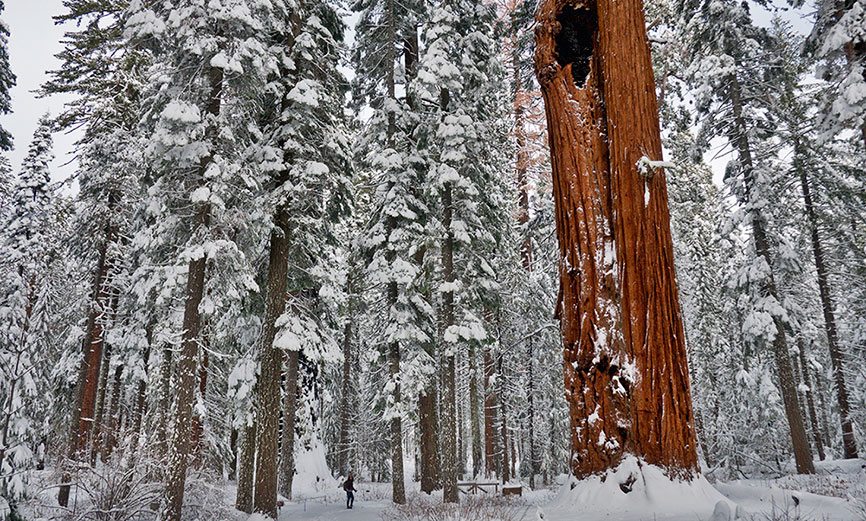 Ebbetts Pass National Scenic Byway
As the western end of the Ebbetts Pass National Scenic Byway, Arnold is part of a spectacular road coursing its way over the Sierra Nevada mountain range. Every part of this beautiful terrain is incredibly scenic and well worth e. This byway is particularly enjoyable by motorcycle.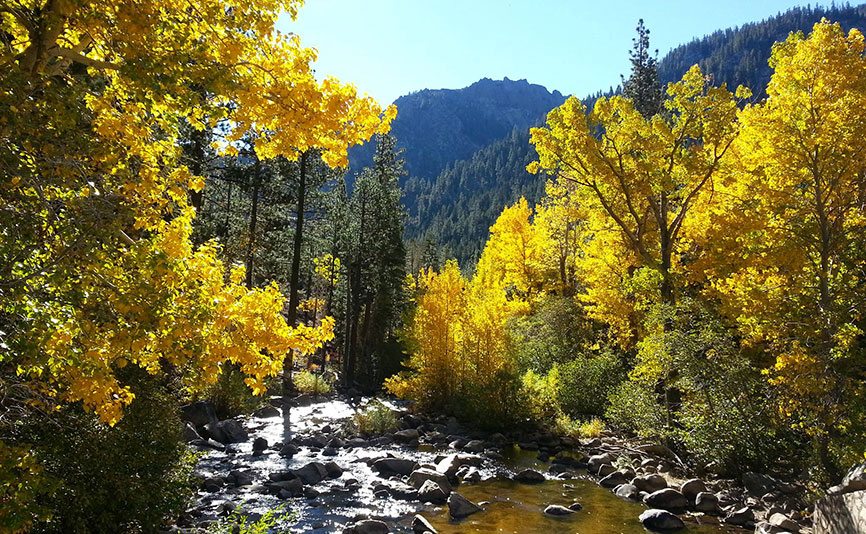 Arnold Rim Trail
The Arnold Rim Trail was entirely developed by community volunteers and is a testament to local love for outdoor spaces. The trail currently comprises 17 miles winding through old-growth forest, down into shady canyons and up onto rocky outcroppings overlooking the central valley. A non-motorized system, the trail was designed for hikers, bikers and equestrians and is a beautiful asset for residents and visitors alike. Dogs are allowed on the trail if they can be brought to heel if wildlife, other dogs or people are encountered.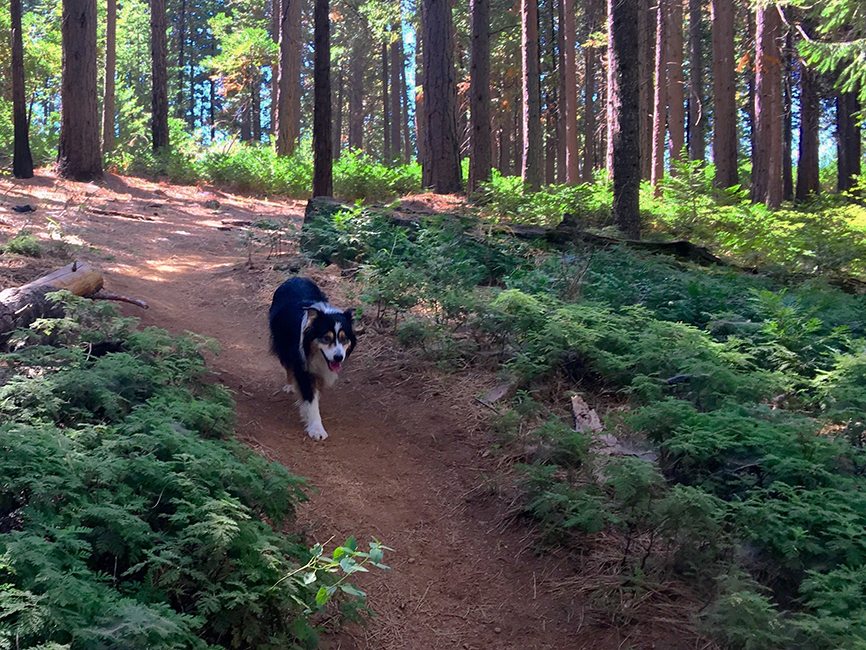 White Pines Lake
One of our favorite places in Arnold to base your family-friendly high-sierra play is pretty White Pines Lake with its disc golf course, sandy beaches, picnic tables, children's playground area and basketball court. You can't go wrong with a picnic lunch here followed by fishing, hiking, kayaking, paddle-boarding or swimming. At one end is the fascinating Sierra Nevada Logging Museum, which also serves as the trailhead for the Arnold Rim Trail. Just 5 minutes east is Calaveras Big Trees State Park.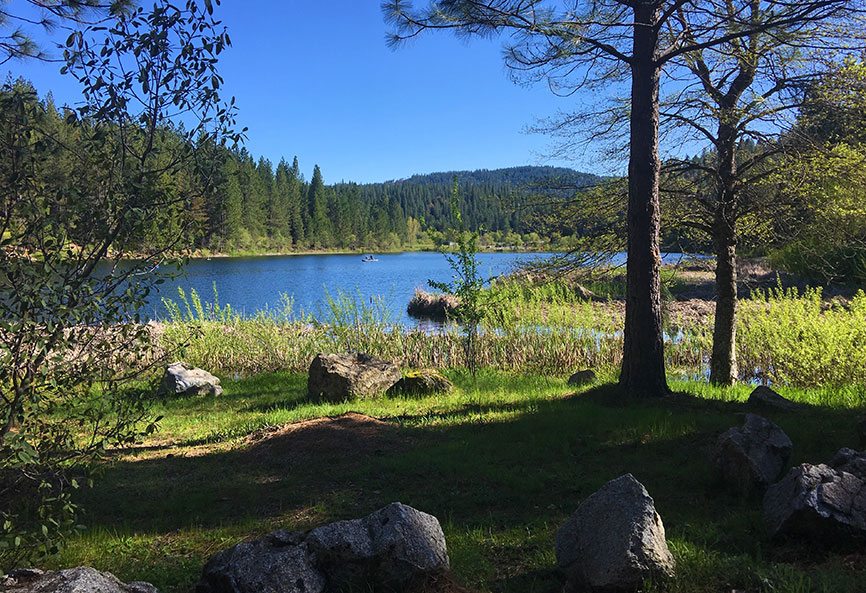 The Sierra Nevada Logging Museum
The Sierra Nevada Logging Museum is situated at one end of the lake and gives a fascinating look into the history of logging that was so important in the Sierra Nevadas for many decades. Creative exhibits bring this history to life and honor those who lost their lives in the industry. It is also the site of one of the trail-heads to the Arnold Rim Trail.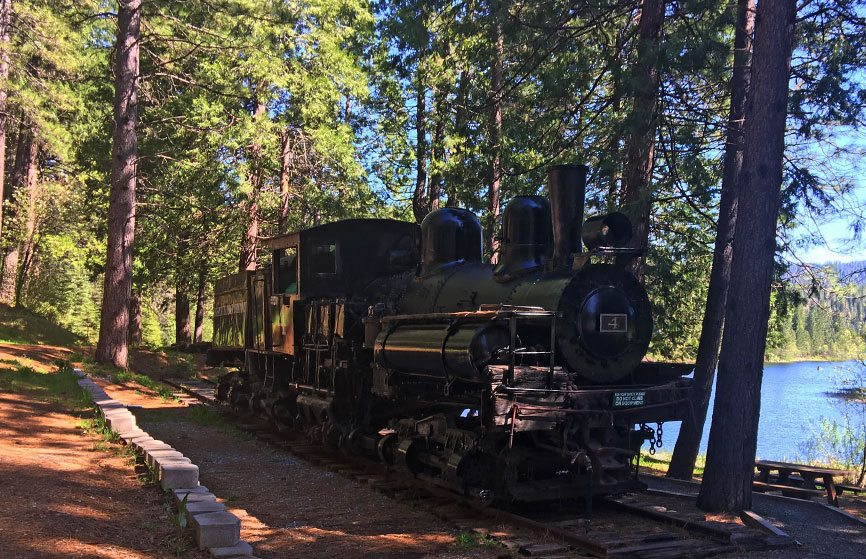 5 Amazing Things to do in Calaveras when you're here visiting Calaveras Big Trees State Park
Get more information from the Visit California website at Calaveras Big Trees State Park: 5 Amazing Things