About Us | Calaveras Visitors Bureau
The Calaveras Visitors Bureau (CVB) is a non-profit association responsible for marketing Calaveras County as a destination for individual and group travelers and for enhancing their experience. Our mission is "to serve our members and community by supporting sustainable economic growth through the promotion of tourism in Calaveras County."
We operate a visitor center at the Angels Camp Museum located at 753 South Main Street, Angels Camp and are open 7 days a week, year round excluding holidays 9:30 am to 4:30 pm. You can contact us by calling 209-736-0049 or emailing info@gocalvaveras.com.
We are solely funded by the County of Calaveras and the City of Angels Camp through the Transient Occupancy Tax (TOT). Our Board of Directors consists of 11 members from a variety of business sectors including: recreation, retail, lodging, restaurants, and the wine industry. We meet for our regular board meetings the second Thursday of each month at 8:30 am at 753 South Main Street, Angels Camp, CA 95222, and we are audited annually by a certified public accountant.
Our marketing includes the publication of 55,000 copies of our annual Calaveras Visitors Guides, co-op marketing with state and local tourism partners, print ads in leading travel publications, public relations, trade shows, online blogging, advertising, and website development, updates and promotion. In addition, we participate in educational conferences to keep up with best practices in destination marketing and new technology. Those best practices are brought back to our local community when we partner with local businesses to learn about the latest in social media marketing and/or other important tourism marketing strategies. We are proud partners of Visit California (the State tourism organization) the High Sierra Visitors Council and the Gold Country Visitors Association  (our regional tourism organizations) and work closely with our neighboring counties to promote the region.
Over a million visitors come to Calaveras County annually and positively impact our local economy by staying at our hotels, eating in our restaurants, sampling our delicious local wines, enjoying our local recreation and attractions, shopping in our historic downtowns, attending our fun events and generally enjoying our beautiful environment.
Business owners, their employees, our community groups and residents alike benefit from these visits. Additionally, tourism supports approximately 2,400 jobs and contributes nearly $6 million in state and local taxes annually.
Year-round events, mountain and foothills recreation, culinary excellence, an award-winning wine region, picturesque historic downtowns and a thriving arts community make Calaveras County an especially appealing place to visit. In addition, we are constantly hearing about the friendliness of our local community. This is something we hear over and over again in the Visitor Center, and we know it makes a huge difference to our visitors to be treated with the kind of consideration and friendliness that exceeds their expectations.
Here at the Calaveras Visitors Bureau, we have an open door policy. Local residents and business owners are welcome any time to stop by and visit, share ideas with our Executive Director, find out more about the marketing we do and see our operation. We are always delighted to see our locals as well as our very important visitors!
Visitors and members alike can find out the latest happenings in Calaveras County by visiting our blog.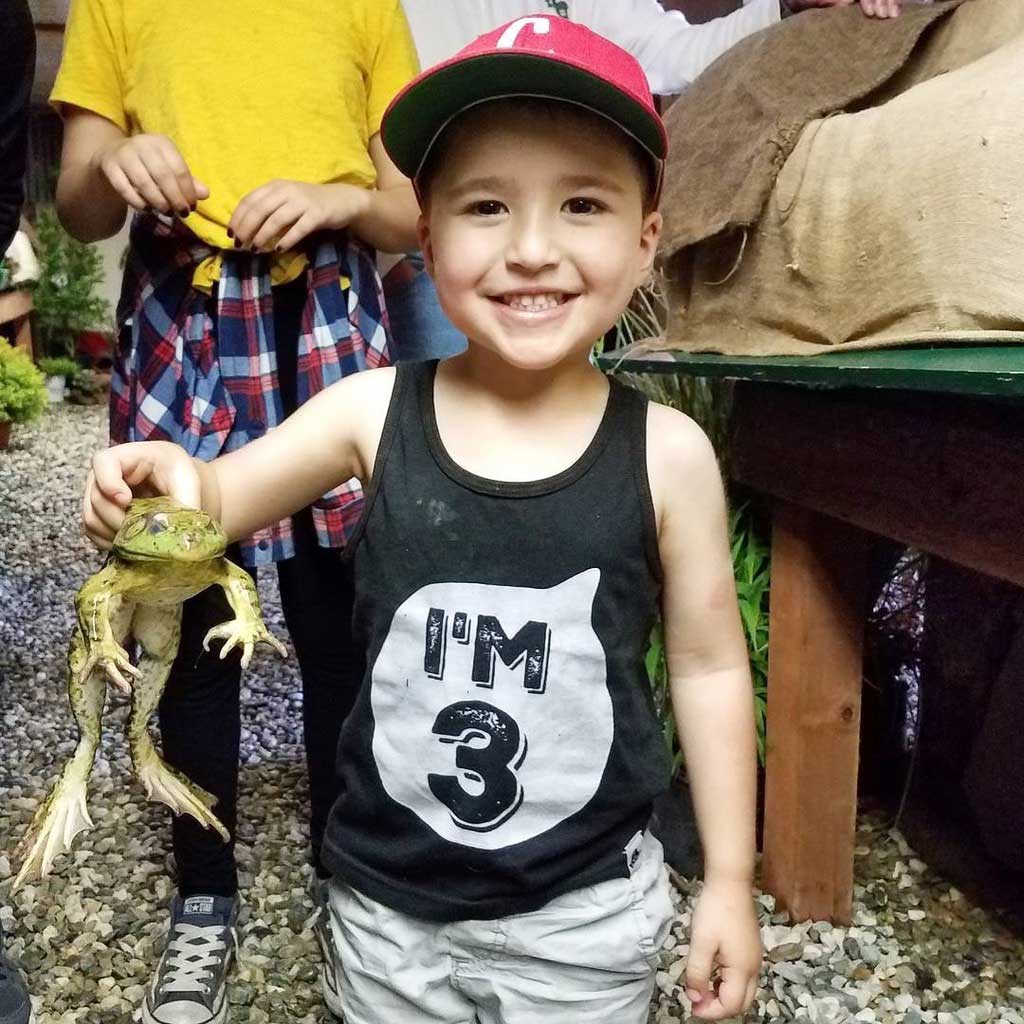 Wondering about all the frogs references in the area? Our most famous event is the annual Calaveras County Fair and Jumping Frog Jubilee whose history begins with Mark Twain and his first successful story: The Celebrated Jumping Frog of Calaveras County. Due to our connection with this great story, we have adopted the frog as our trademark, which is evident in the many frog related icons to be found throughout the county including the Frog Hop of Fame in historic downtown Angels Camp and the beautiful Painted Frogs scattered throughout the county.
Please come visit us at the Visitors Center in Angels Camp to learn more about what to see, what to eat, and where to stay in beautiful Calaveras County.  We will see you soon!