Heading to Calaveras County or Bear Valley Resort for the holidays? Enjoy this quick guide for the 10 top things to do during Christmas vacation in Calaveras County. From festive downtowns, to cozy fireside games, wine tasting, holiday desserts, and more, get in on the holiday spirit with one of the most charming small-town regions California has to offer–Calaveras County!
Ready to get the most out of your Christmas Vacation in Calaveras? Let's go!
1.
Christmas Vacation in Calaveras

–

Let Us Do the Cooking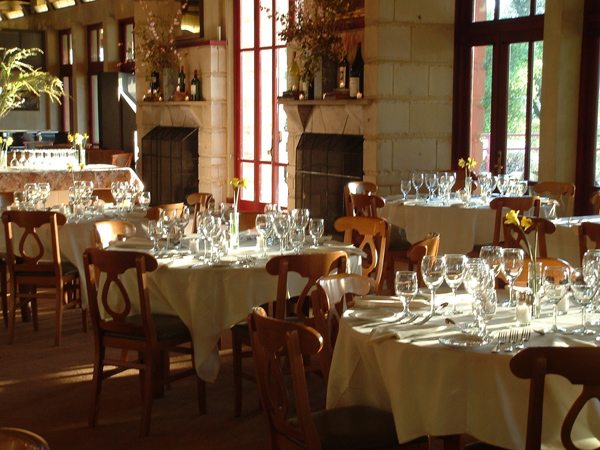 Put the "vacation" back into "Christmas vacation" by dodging the dishes and enjoying dinner or brunch in Calaveras County. No need to slave away in the kitchen; when you step out on the town you'll be treated like family in one of our charming downtown restaurants, in a warm, festive atmosphere. Imbued with holiday cheer, the atmosphere is half the fun! With dozens of restaurants to choose from, you are sure to find something to meet everyone's tastes.
Camps at Greenhorn Creek Golf Resort is offering an amazing Christmas Eve dinner.  Give them a call now to make your reservations! Verona 18 in Copperopolis is serving a Christmas Eve dinner and accepting pre-orders for to-go Christmas meals that can be picked up by 2 p.m. on the 24th. Other restaurants open for dinner on Christmas Eve – Baldi's in Copperopolis; Murphys Hotel, Alchemy, and Grounds in Murphys; and The Hotel Leger in Mokelumne Hill.
Looking for something special and unique? Stop in to Murphys Grade on Main Street in historic downtown Murphys. It's a restaurant! Fill your tummy with BBQ oysters, New England Clam Chowder, freshly baked sourdough bread, or the not-to-be-missed and "oh-my-gawd-that-is-so-amazing" smoked halibut dip! It's a CBD shop! Featuring quality CBD in tincture, soft gels , topicals, flower, honey, gummies + more. It's a boutique! Find elegant, Calaveras-made jewelry, beautiful, soft & cozy hemp blankets and clothing, and more.
Explore restaurants by town here: Restaurants in Angels Camp I Restaurants in Arnold I Restaurants in Copperopolis I Restaurants in Mokelumne Hill I Restaurants in Murphys I Restaurants in San Andreas I Restaurants in Valley Springs
Traveling while vegan? Murphys restaurant scene has many great vegan options that will satisfy vegans, carnivores, and omnivores alike including Rob's Place, Doke Sushi, Aria Bakery, Joma's Artisan Ice Cream, and more! Traveling with kids? Calaveras restaurants are all family friendly and able to make accommodations for children.
2.
Christmas Vacation in Calaveras

–

Catch a Movie
No holiday would be complete without a trip to the movies! Angels 6 Theater is the perfect place to top off your Calaveras holiday experience with the latest releases in this beautiful historic art-deco style building with its six state-of-the-art auditoriums.
Built during the silent film era, this historic theater comes with all the modern perks–including comfy high back luxury reclining loveseats with flip-up armrests and the latest blockbuster releases. Angels 6 Theatres is a special treat.
Small town friendliness (say "hi" to Jeff!), delicious GMO-free popcorn, (more affordable prices for tickets and concessions than the average California cinema), and a charming downtown atmosphere all contribute to make this a great place to make new memories with loved ones. Check current Angels Camp showtimes here.
Before you head out, remember to save room for locally made ice cream before or after the show right across the road at Yummy Ha! Ha! Ice Cream or grab a bite at the Angels Creek Restaurant or Cascabel just a few steps away.
3.
Christmas Vacation in Calaveras

–

Enjoy Festive, Quaint and Charming Downtown Atmosphere
Did you know lots of shops and wineries offer special discounts through New Years? December is a great time to explore local stores and save. Enjoy a leisurely stroll for those last minute flashes of inspiration in one of our small family owned shops and boutiques. Even if you've been worrying about that last minute holiday shopping or stocking stuffer, you can breathe a sigh of relief and pretend you had this planned all along.
4.
Christmas Vacation in Calaveras

–

Enjoy Holiday and New Years Eve Events
From Sequoia Woods and Verona 18′s New Year's Eve Extravaganzas to Bear Valley's Fireworks celebration, plus more laid back events in between, use our on-line calendar of Calaveras events to see what's happening throughout Calaveras and the surrounding area during your Christmas vacation in Calaveras County. V Restaurant, Bistro & Bar will be open for New Year's Eve, offering a prix fixe menu with two seatings in the dining room at 5:00 pm and 7:00 pm with reservations, so call them soon! The Bistro will also be open on a first come, first serve basis.
5.
Christmas Vacation in Calaveras

–

Enjoy Local Bakeries and Sweets
Nothing says Christmas vacation like holiday sweets. From Calaveras bakeries, to artisan ice cream, a 100 year old candy shop, historic grocery stores, Calaveras coffee shops, tasting rooms and more; no matter where you are in Calaveras County, surprise your loved ones with an early morning treat or bring a little something special to the holiday table or pre-dinner party from one of Calaveras' local bakeries or coffeeshops this Christmas vacation. With this many options, there's almost always someplace nearby to grab something sweet. Whether looking for holiday pies, tarts, turnovers, cinnamon rolls, or scones, explore Calaveras bakeries and coffee shops with our Calaveras Holiday Eats guide here.
6. Christmas Vacation in Calaveras – Get Cozy Indoors
It's not everyday we get to cozy in with our loved ones indoors. Make sure to pack your coziest clothes (including warm socks), snuggle in with some of those delicious baked treats we mentioned earlier, and some nice warm beverages to boot. Ready to add some playful memories to the mix? Whether you're crazy for puzzles, or looking for something a little more silly, games are a great way to get cozy and bond with loved ones.
If you forgot to bring your favorite game or are looking for something new, make sure to swing by Murphys Village Toy Store for a peek at their offerings. Once back indoors, make the magic extra fun by collecting all of the cell phones and electronic devices and starting a game or two. You and your loved ones will enjoy the memories for years to come. Grab yummy apple donuts for game nigth from The Red Apple located between Murphys and Arnold, or if you happen to be on the west side of the county, stop into Mo's Devil Food Bakery in Valley Springs for delicious holiday cookies and warm, homestyle soup made from scratch.
Feeling a little stir crazy, but not up for an outdoor adventure quite yet? Explore our Guide to the Great Indoors in Calaveras here.
7.
Christmas Vacation in Calaveras

–

Explore Gold Rush History
There's something about Christmas that puts us in the mood to travel through time. If you're a fellow time-traveler, you're in luck, Calaveras is not only rich in Gold Rush history, but festive museums with hours worth of indigenous American and Gold Rush history artifacts to explore. Traveling with kids? They'll love the 3 1/2 acre Angels Camp Museum where they can burn off some energy running through one of the largest covered wagon exhibits West of the Mississippi. Not to mention seeing the largest gold leaf nugget ever found at Ironstone Vineyard's Heritage Museum. Learn what sets each museum apart by clicking the links below:
8.
Christmas Vacation in Calaveras

–

Explore the Great Outdoors
There's a reason Calaveras County was ranked as on of the top 1% of the most beautiful counties in the mainland United States. From caves to hikes, to golf, to fishing, and snow sports, Calaveras in December is the perfect time to explore the great outdoors. Explore all of the great outdoor activities here:   Outdoor Activities in Calaveras County 
9.
Christmas Vacation in Calaveras

–

Go Wine Tasting or Explore Local Vineyards
From the moment wine lovers enter Calaveras County, they can sense the difference in attitude. It's a laid-back, easy-going, meet-the-winemaker kind of vibe with endless recreational opportunities to round out a memory-making trip. The wine country here, with its Mediterranean climate and rolling foothills is perfectly suited to growing Rhone, Spanish and Italian varietals with big, bold flavor. But don't let our laid-back attitude fool you. Calaveras wineries also win big, prestigious awards. The Calaveras Winegrape Alliance organized easy-to-use maps of tasting rooms and vineyards showcasing the best of the best right here in Calaveras County.
Two fun and unique experiences in Murphys – Wine tasting and cheese pairings at Lavender Ridge and BBQ Oysters and hemp boutique at Murphys Grade.  In Arnold, don't miss Hinterhaus Distillery, in Mokelumne Hill, don't miss Posterity Ciderworks, and in Angels Camp, don't miss the beautifully remodeled Miner's Lounge.
10.
Christmas Vacation in Calaveras

–

Hit the Slopes – Find Nearby Snow Play
About 50 minutes east of Angels Camp on Highway 4, Bear Valley is not only one of the closest ski resorts from the Bay Area and Sacramento region, it is often described as the most warm and welcoming resort in the Sierra.
This friendly and relaxing High Sierra escape is located in the beautiful Central Sierra Mountains. Nestled off Scenic Highway 4, in the spectacular Stanislaus Forest, this year-round destination offers activities from relaxation to extreme adventure in every season, and that includes loads of ways to enjoy snow play throughout Calaveras County's High Sierra and Ebbetts Pass corridor.
Skiing and Snowboarding
Bear Valley Resort is the place to be for some premier and pristine skiing and snowboarding. Bear Valley Resort offers a total of ten lifts and 75+ trails across 1680 ski-able acres and a 1900′ vertical drop. 25% of Bear Valley's trails are beginner difficulty, 40% are intermediate and 35% are advanced or higher. While you're there, don't miss out on lessons for adults and kids as well as the special deals for first time visitors. Check current Bear Valley weather and snow conditions here.
Whether you're looking to get your heart racing or to just slow down and savor the Sierra, Bear Valley is the perfect destination to enjoy the outdoors as Mother Nature intended.
Looking for more fun things to explore in Calaveras County or need help finding something in particular? We're here to help! Explore our website by town at www.gocalaveras.com, reach out via email at info@gocalaveras.com, give us a call at 1-209-736-0049, or visit us in person at 753 S. Main Street in Angels Camp, CA.
Happy vacation!