The beautiful Gold Country region is characterized by the rolling foothills of the Sierra Nevada. Spring rains bring green hills turning gold in summer, dotted with live oaks and interspersed with old gold mining settlements, now featuring Victorian architecture of the Old West. The areas of Calaveras that fall into this rural California region include: Angels Camp | Arnold/Camp Connell | Copperopolis | Mokelumne Hill | Murphys | San Andreas Area | Vallecito Area | Valley Springs
Gold Country: Calaveras Wine
This is also where the Sierra Foothills wine region is located – producing some of the best wine grapes in California, and featuring small-batch boutique wineries that pay great attention to the quality of their wines. Here you will find some of the best tasting wines in the world in a snob free zone where friendly winemakers are happy to share their knowledge with you. Visit our full guide to Calaveras wineries to see what each specializes in.
Gold Country: Gold Rush History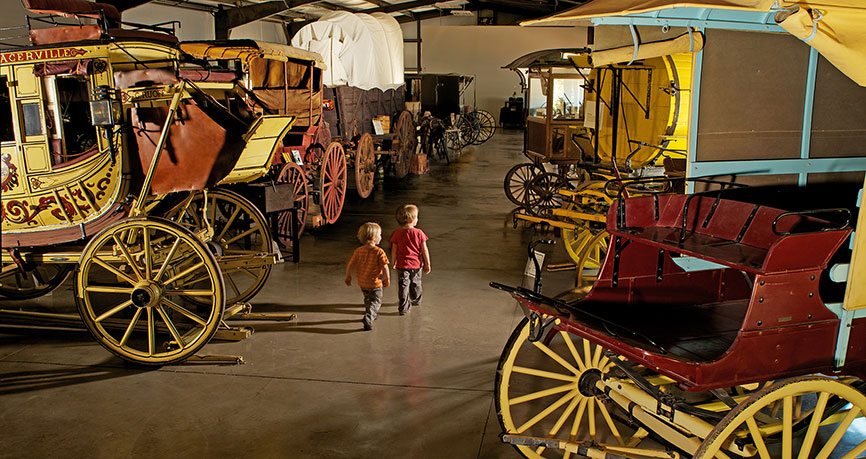 The history of California's Gold Country is a fascinating blend of cultures from the largest human migration in history. The Gold Rush, which began in 1849, hugely impacted the Native American Yokut and Miwok tribes which had resided here for centuries. After the initial gold finds died down, communities began to establish permanent buildings, schools and churches – much of which remains today in our historic Gold Rush towns. Be sure to visit the museums here which give a fantastic overview of local history, including Mark Twain's influence, with fascinating exhibits and events.
Gold Country Recreation: Caves
You may be surprised to learn that Calaveras County has more caves than anywhere else in California. These rolling foothills are also what is known as "karst" landscape – which allows for the formation of solution caves. There are three public caves you can visit here… and two of them offer something that's hard to find elsewhere – wild cave expeditions. Each of these three beautiful caves has its own unique personality. Mercer Caverns, Moaning Cavern, California Cavern and nearby Black Chasm Cavern in Amador County, are all worth your visit and if you're up for a thrilling adventure, California Cavern and Moaning Cavern both offer those wild expeditions in addition to guided walk tours.
Gold Country Recreation: Lakes
The Gold Country region of Calaveras County is home to several large, beautiful reservoirs, fed by snowmelt from rivers that originate in the High Sierra. The largest, New Melones in Angels Camp is perfect  for fishing, boating, camping and swimming and includes scenic hiking and biking trails.  The tri-lakes area in Valley Springs features three diverse reservoirs, New Hogan, Pardee and Camanche, all with their own unique features and amenities. Check out the details on each lake before you go. The smallest of our reservoirs is Salt Spring Valley, a rustic, 15 minute drive outside Copperopolis and is a popular local fishing spot.
When enjoying outdoor recreation in Calaveras, we invite you follow our Hop Lightly guidelines to help keep yourself safe, the environments beautiful for future visitors, and keep them healthily habitable for the indigenous wildlife.