Summer in Calaveras means hot days and warm evenings, perfect for outdoor concerts and theater, lots of outdoor recreation in the high country and on our lakes, winery events, and underground adventures.
Summer in Calaveras: Unwind, indulge…or both
For breakfast on the go grab a strong coffee, a homemade everything bagel with cream cheese (and maybe a sweet treat too) from Aria Bakery in Murphys.
Then hop in the car for a peaceful 20-minute drive through the pines to the town of Dorrington for easy access to the wild and scenic Stanislaus River via the Sourgrass Recreation Area off of Boards Crossing Road. Grab a rock upstream and zone out to the rushing waters of the river, or crack open a good book and just enjoy. Bring your swimsuit along if you think you might be up for a dip in the refreshing mountain runoff.
Make your way back to Murphys for lunch at Rob's Place. Grab a seat on their patio and order up a hearty steak or totally bussin' vegan burger. Whatever you order, make sure to try a side of avocado tempura–you won't regret it.
Need to walk that off? Peruse the shops of Murphys. The Spice Tin is a unique sensory experience where you can find flavors from around the world.  Have any little ones in your life? Poke your nose into Murphys Toy Village, or let your fingers explore Murphys shopping and restaurants here.
If it's starting to get warm out there, and you're looking for a chill vibe, duck into the tasting room cellar at Hatcher. Grilling chicken or fish tonight? Pair it with a bottle of their Sav Blanc, and you will have everyone raving!
Spoil your inner foodie at Joma's Artisan Ice Cream shop or Nelson's Candy Kitchen where they have perfected handmade chocolates and confections for five…count them, FIVE generations!
Hunt down some local tunes to finish your night through our on-line calendar of events. With musicians like Brian Jirka, Jill and the Giants, Leilani and the Distractions, LoveCamp, Grover Anderson and the Lampoliers and Nicholas Lefler on the scene, you'll feel right at home in one of our cozy local establishments or wineries.
Area lodging: Hide away at the Dunbar House, check into a home away from home through Murphys Vacation Rentals, or go for the pool at Murphys Inn Motel.
Have more time in the area? Here are a few other suggestions…
Float your afternoon away. Head to the beach at White Pines Lake (near Arnold) with a tube in hand for relaxing on the water.
Pack a picnic. Stop by Sierra Hills Market in Murphys or Big Trees Market in Arnold for deli sandwiches, plus an assortment of gourmet cheeses, olives, and other portable fare. Then head to Ironstone Vineyards for a picturesque vineyard picnic under a giant oak tree or Murphys Community Park to enjoy lunch alongside this creek side park.
Belly up to the bar. Happy hour the right way with V Bistro's famously delectable martinis. You'll want two, but you've been warned. Snack on the deep fried olives with anchovies, or perhaps a round of bacon wrapped dates!
---
Summer in Calaveras: Easy exploring: Catch the highlights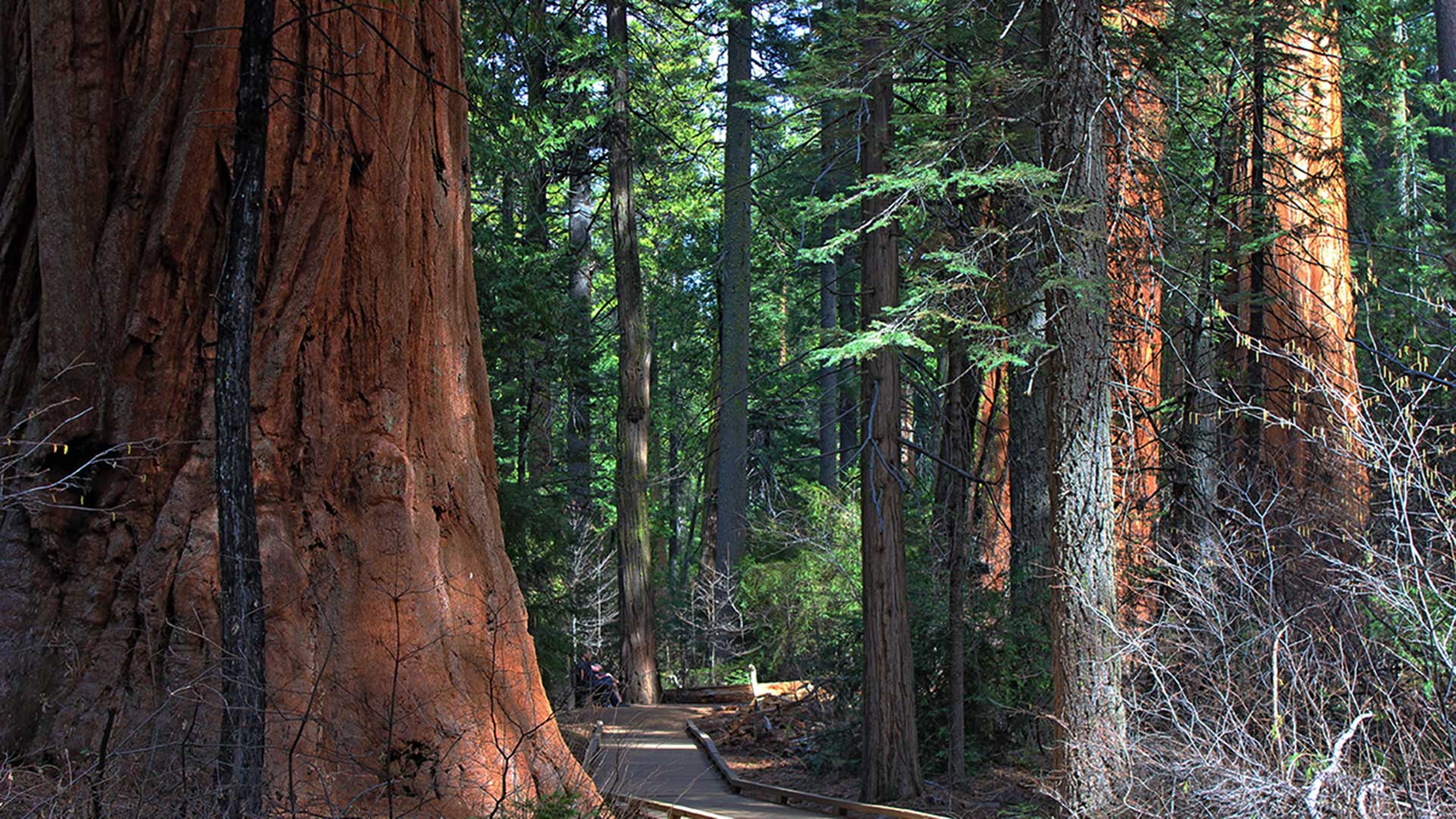 Start your visit among ancient trees the size of the Statue of Liberty. Head to Calaveras Big Trees State Park and get lost in the giant sequoias. Plan on spending some time in the newly opened visitor center, then head for a 1.5 mile hike through the North Grove to view well-known icons like Father of the Forest, Empire State and the Siamese Twins. With wide paths and wooden boardwalks, this stroll welcomes the whole family, and it won't be soon forgotten.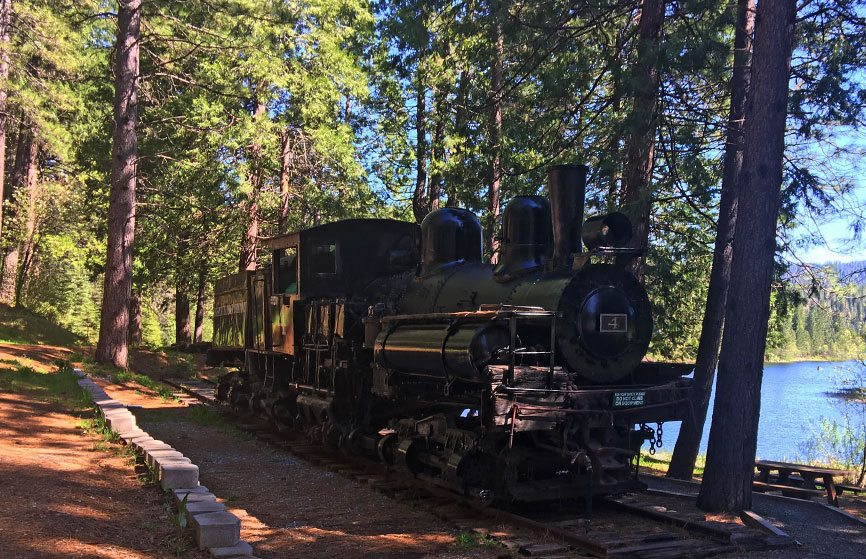 Head back toward Arnold and discover the Sierra Nevada's rich logging history. Officially located in the small community of White Pines, the Sierra Nevada Logging Museum provides visitors with a glimpse into the past with elaborate logging artifacts, informative videos and life-size outdoor exhibits. Explore White Pines Lake by kayak from SNAC for a lazy afternoon or hop onto the Arnold Rim Trail from the trailhead here for some epic hiking or biking.
Head down the hill, but keep with the tree theme and grab lunch at Firewood, a fun and laid-back restaurant on Main Street in Murphys featuring wood*fired pizza, tangy fish tacos, beer on tap, and lots more.
After lunch, drive to the Natural Bridges trailhead (located 4-miles west of Murphys on Parrots Ferry Road) and hike 1 mile to Coyote Creek and the naturally-formed cave it flows through. Make sure to wear solid shoes for the hike down and bring your swimsuit for a dip in the creek or swim through the cave. There is limited paid parking, so make sure to bring $8 with you.  Adventure alert!
On your way to Natural Bridges, you'll pass Moaning Cavern. Don't miss this experience and the opportunity to experience wild caving on the 2-hour Adventure Trip into California's largest single-chamber cave. There is gem-panning and axe-throwing to add to this fun adventure!
You'll need a hearty meal after this jam-packed day. Unwind in the beer garden with craft beer and non-alcoholic beverages as well as family friendly eats at Murphys Pourhouse, or try fresh (Bay Area sourced) sushi across the way at Doke Sushi, or try The Watering Hole with its choice of over 40 rotating draft beers, 100's of bottled beers, and chef's-choice food menu. This place has outdoor features, televised sporting events, games for kids, and a great place to hang and relax with friends.
Area lodging: Stay for a while at Worldmark Angels Camp or Murphys Suites, or enjoy cool evenings at the Meadowmont Lodge in Arnold.
Have more time in the area? Here are a few other suggestions…
See who's headlining. Throughout the summer, well-known artists and musical acts come to Calaveras to perform at Ironstone Vineyard's Concert Series. General admission tickets for shows at this outdoor amphitheater are usually available the day-of at the box office.
Explore a reservoir. Rent a boat from New Melones Lake Marina, where you can also stock up on food and provisions for a day of exploring the waters of New Melones.
Get your yummy ice cream. Named one of the top five ice cream spots in the Sacramento Area (that's a big area), check out Copper's Ice Cream at Copperopolis Town Square. Named for the Square's cute mascot, Copper, the dog, kids and kids-at-heart will love the puppy paws and doggo-themed references throughout this old-fashioned ice cream shop.
---
Summer in Calaveras: Go for it! Active adventures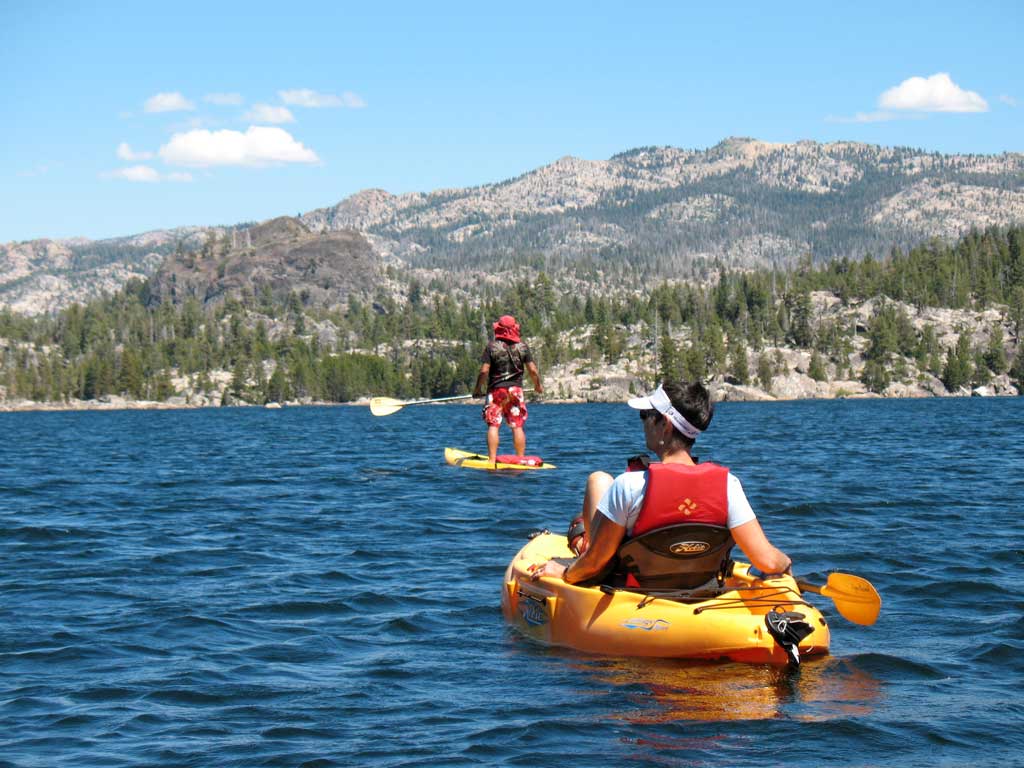 Hop in the car for a high country day. As you head up Hwy. 4 stop at the Stanislaus National Forest Ranger Station in Hathaway Pines for trail information and maps and the Camp Connell General Store for coffee or other basic staples you think you might need.
For one of the best breakfast options – or lunch, if it's that time of day – on the mountain, stop into Bistro Espresso for breakfast wraps, pastries and great house-made coffees. Pick up some delicious, hand-crafted sandwiches for your day's adventure from Big Trees Market & Deli.
Head down the street to Sierra Nevada Adventure Company (SNAC) to gear up. Rent a kayak or paddleboard from them, strap it on your car and take off toward Ebbetts Pass for a day of mountain fun.
Hit the trails at Lake Alpine. Try hiking up to Wheeler Ridge via the Bee Gulch trailhead ¾ mile past the Lake Alpine Lodge on the left side of Hwy. 4. This can also be a fun single track mountain bike ride or challenging trail run. Length varies depending on whether you make it a loop or out-and-back.
After getting your sweat on, grab lunch on the patio at Lake Alpine Resort which offers a stunning view of Inspiration Point (also a great hike) on the other side of the lake.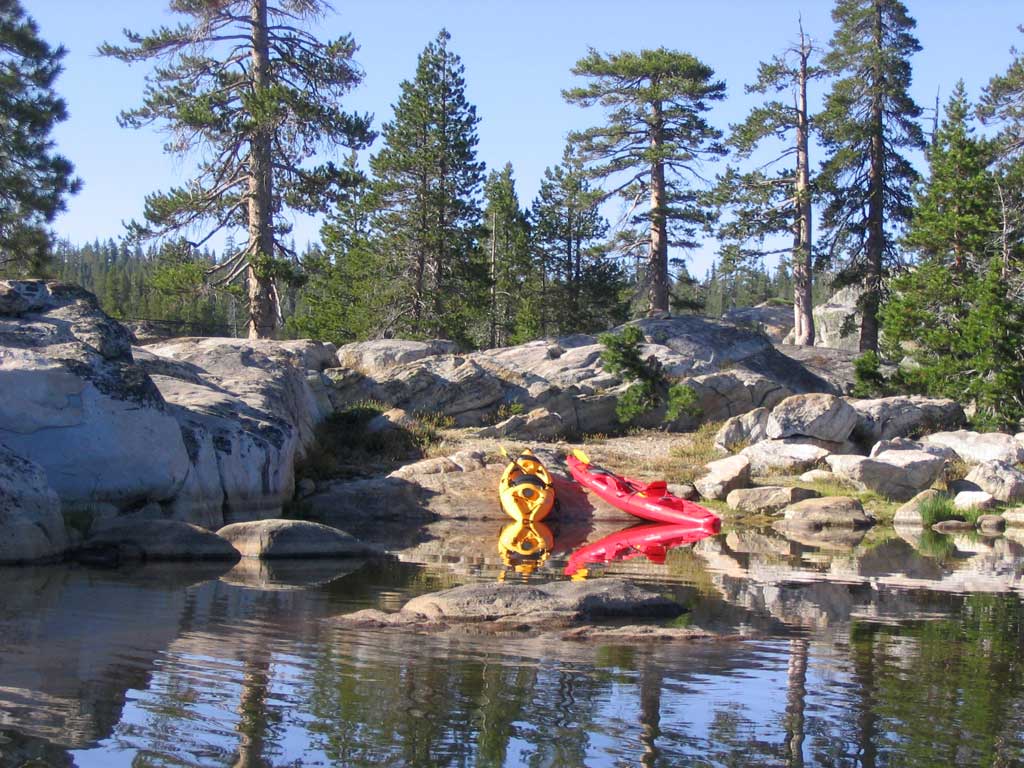 Spend the afternoon paddling away. Backtrack a few miles down Hwy. 4 and look for Spicer Reservoir Road on your left. By the afternoon, winds will be tough at Spicer, so paddle at Utica Reservoir instead. This smaller, more serene reservoir doesn't allow motorboats and offers a spectacular amount of rock islands to explore along the way.
Have a beer, you earned it. Stop by Snowshoe Brewing for a pint of their Snowshoe Thompson Pale Ale. While you're at it, order up their beer cheese nachos and the Grizzly Pulled Pork sandwich – Snowshoe's own Grizzly brown ale smoked pork shoulder, apricot ale bbq sauce and gorgonzola slaw – definitely a local favorite.
On the weekends, end your day at the Brice Station Winery for one their Hill Top concerts or a live Shakespeare-on-the-Vine performance.
Area Lodging: Sleep under the stars and camp at Lake Alpine, get off-season rates at Bear Valley Lodge, or be centrally located along the Hwy. 4 corridor at Meadowmont Lodge.
Have more time in the area? Here are a few other suggestions…
Paddle the Mokelumne. For a class II whitewater experience, hop in your kayak and run the 5.5 stretch of the Mokelumne River known as the Electra run. For guided tours, contact O.A.R.S located in Angels Camp, CA.
Get Twisted. Take a ride through the world famous Rubber Chicken National Forest as you make your way up to Twisted Oak Winery. They like to make good wine and have a good time too. And who can resist buying a wine called "Potty-Mouth" Red?
Cruise downtown.  Angels Camp and Mokelumne Hill are filled with all kinds of cool history, shops, restaurants.  See where Mark Twain first heard the story of the Jumping Frog, the Hop of Fame, and the Chicken Ladder in Angels Camp. In Mokelumne Hill, visit the Chinese Cemeteries, haunted and historic Hotel Leger, and Shutter Tree Park. If you're here on a Wednesday, catch free, live music in the summer in the parks sponsored by the Calaveras Arts Council.
Looking for something more? Give us a call seven days a week at 1-209-736-0049. We'd be happy to help!