Summer in Calaveras County means High Sierra wildflowers, perfect temperatures, cooling off lake side, camping, fishing by the rivers, wine tasting at family owned vineyards, discovering and exploring charming Gold Rush era towns, cave exploration and much much more. Read on for fun things to do in the summer in Calaveras County.
1.
Things to do in Summer in Calaveras County

–

Farmers Markets

When it comes to wine, food, and adventure, Calaveras pulls out all the stops. Did you know you can find organic, locally grown farm-fresh produce seven days a week in Calaveras County?  Learn what sets each farm fresh destination in Calaveras apart by getting the low down on our best local farmers markets and sources for year round local produce with our Guide to Calaveras Farmers Markets here.
2.
Things to do in Summer in Calaveras County

–

Where to Cool Off

California summers can get hotter than heck, but Calaveras County has loads of exciting ways to cool off. From High Sierra lakes and hidden swimming holes to going underground in one of our many cave systems learn about these and find the rest of the great ways to cool off in Calaveras County with our free guide to quick ways to Cool Off in Calaveras County here.
3.
Things to do in Summer in Calaveras County

–

Wine Tasting 

Did you know Calaveras is home to dozens of award winning wineries? The beautiful varietals that thrive in our Mediterranean-esque climate and Gold Country soil lead to a completely unique tasting experience. Taste your way through Calaveras' national award winning wines while enjoying historic gold rush architecture, artisan food pairings, and the frequent opportunity to meet local winemakers.  Be sure to swing by the Calaveras Wine Information Center in downtown Murphys to learn more about the Calaveras wine and vineyard scene from the experts. Ready to dive right in? Download your map of Calaveras wine tasting rooms and vineyards.
Love beer as well? Don't miss out on our recent Beer Lovers Guide to Calaveras County.
4.
Things to do in Summer in Calaveras County

–

Explore the Great Outdoors

Calaveras outdoor recreation is a spectacular, year-round adventure. With a four-seasons wilderness destination in the High Sierra, and pristine Sierra-fed lakes in the Gold Country region, you can experience exquisite wildlife viewing, fishing, hiking, rock climbing, and biking. There are several camping options – RV or tent, lakeside or in the forest, glamping or roughing it- Calaveras offers something for everyone. Calaveras Big Trees State Park is an excellent location for cooler temps, hiking trails for all capabilities, and outdoor adventure. To plan your next outdoor recreation adventure, check out our guide to Calaveras County outdoor recreation by region here. And as always, when recreating in Calaveras County's beautiful environments, please follow our Hop Lightly guidelines to help keep these destinations healthy for wildlife and future trips to the area.
Love mountain biking? Don't miss our brand new guide to High Sierra mountain biking in Calaveras County's Ebbetts Pass corridor.
5.
Things to do in Summer in Calaveras County

–

Explore the Great Indoors

With so much to do outside, it can be easy to overlook all of the memorable things Calaveras has to offer indoors. From charming historic downtowns throughout the region, national award winning wine tasting rooms, Gold Rush museums, family owned shops, art galleries, award-winning restaurants, and more, the indoors leave a lot to explore in Calaveras County. Check out our Guide to Exploring the Great Indoors in Calaveras County.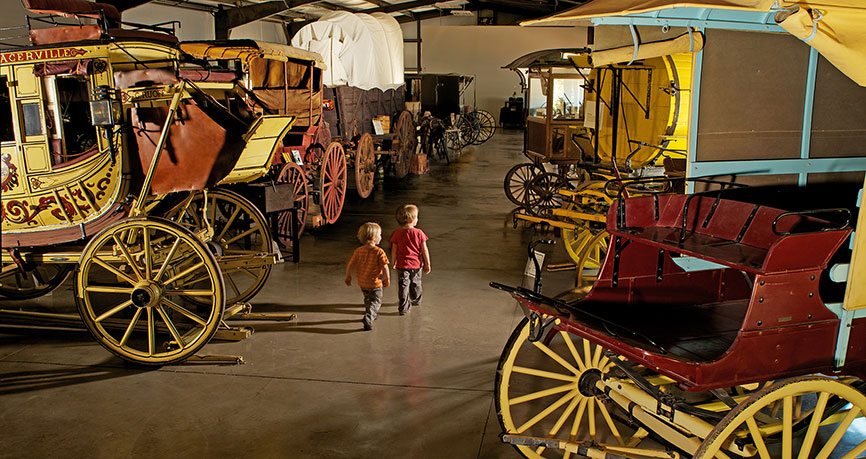 6.
Things to do in Summer in Calaveras County

–

Summer Concerts

With things starting to open up again, Brice Station Vineyards has lined up some amazing and groovy hilltop concerts. Relax and dance the night away while enjoying their delicious handmade wine and food. Brice Station will even provide the beautiful sunsets. See their complete line up at Brice Station Vineyards 
7. 
Things to do in Summer in Calaveras County

–

Cave Exploration

Did you know Calaveras has more caves than any county in California? From simple walking tours to elaborate adventure tours, axe throwing, gem mining, and gold panning, each cave in Calaveras has a lot to offer. With three cave systems to choose from, learn the differences and what makes them so unique!

Explore California Cavern near San Andreas, CA.
Explore Mercer Caverns near Murphys, CA.
Explore Moaning Cavern near Angels Camp, CA.
Looking for more fun things to do and places to stay? We're here to help! Feel free to give us a call 7 days a week 9:30 am to 4:30 pm at 209-736-0049 or contact us via email at info@gocalaveras.com. Happy travels!